Shady Jeff
Talk

0
36pages on
this wiki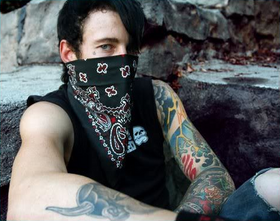 Shady Jeff (real name Jeff Philips) was originally one of the members of Hollywood Undead back in their very early times. He, J-Dog, and Deuce posted their song The Kids MySpace . Somewhere in 2007,  he left the Band in order to live with his girlfriend, who was pregnant. He states that the last time he saw Deuce was when he pointed a gun in Deuce's face, making Deuce cry. Shady Jeff says the reason he left the group was because he is an activist and he wanted to run a biofuel shop, DIY Biofuels in Los Angeles. Some people think that Shady and Jeffree Star are the same people, but they are not.
He and all the Bandmembers are still friends.
He sailed around the world on research vessels as a teenager.
People often confuse the screams in songs such as "The Natives" and "Black Dahlia" as shady jeff, when they were done by Da kurlzz
The only song where he has a verse is in 'Scene For Dummies'
He now is trying to invent a motor that runs on vegetable juice instead of gasoline.
He has many tattoos, but most are on his left arm, with only a couple on his right.

Shady Jeff today.

Added by

Nixon205

He appears at the beginning of "Young"